Overclocking the CPU increases the overall performance of our computers. Of course, there's always a side effect of overclocking – increased heat output generated by the CPU. A good CPU cooler is becoming just as important as the CPU itself.
When you think of CPU cooling on air, many will say it's not all that great. This is why we have forms of cooling better than air/passive, like water cooling, TEC, Phase, DICE, LN2 and so forth. However, choosing one of the latter can be rather expensive. So what you need is the best value for money that air cooling can give you.
Of course you can buy the "all in one" water-cooling solutions from the likes of CoolIT & Corsair for a decent price of approx £50-60. The problem is that although they are good and effective, a top of the line CPU air cooler like some we are reviewing today may beat them and defeats the purpose of going water-cooling. If you want to water cool your CPU, you're better off doing it right and having a custom built setup instead. You can't go cheap on water-cooling. A custom low cost water cooling loop is featured in the review.
The Heatsinks

Meet today's contenders. The Mega Shadow from Prolimatech is considered by many on the enthusiast scene to be the best air cooler on the market. Coming in at approx £60, it's quite expensive for an air CPU cooler. When you consider the fact you need to buy a decent fan for it, we're talking £70.

Our two other coolers featured today include Thermalright's successor to their previous king (the Thermalright Ultra 120 Extreme, or TRUE); the Venomous X. Priced around £47, it could be something special. 47 aluminum fins, six heatpipes and a pressure mounting system. What more do you want?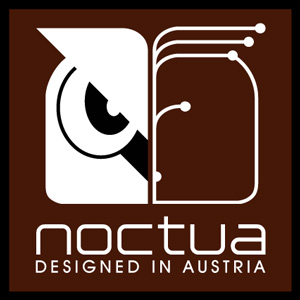 Last, we have Noctua. We all know and love their quiet cooling solutions giving us the best airflow to noise ratio, but this time we see Noctua surprise us a little with one beastly looking cooler; the NH-D14. 6 heatpipes, dual radiator design, support for all current platforms right out of the box (no more buying that mounting kit you need, mainly AM3, that they don't supply) 2 fans included' 1x 120mm and 1x 140mm. This baby comes in at a jaw dropping £70. However, given the price of the Mega Shadow which doesn't include 2 fans, let alone 1, or even an AM2/AM3 kit included, Noctua priced it about right. Will the design work? Keep on reading.