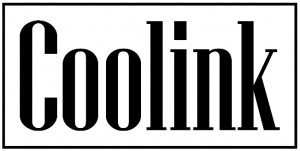 In today's world of hot, heated hardware, there is a product for just about every price zone which can either been seen as an advantage or, to many who are inexperienced with the latest tech churning out by many companies, a huge headache. Trying to find the best value for the money can be challenging even for the avid hardcore techie. Coolink is a company that hopes to rectify things and make it a lot easier for you, the consumer, with their products as their branding stands for "an effective conjunction of no-frills performance, excellent quality and attractive pricing".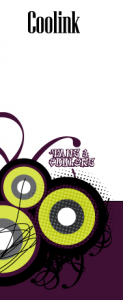 About Coolink
"While Coolink held a strong presence in the Asian market ever since the late 90ies, it was not until 2005 that the brand was introduced to the European market on a large scale. After the launch of Coolink-Europe.com in late 2005, Coolink quickly became a well recognised brand for high-quality cooling components in Europe too."
"Kolink International Corporation is a cooling specialist established in 1996 and well known among industry insiders. Throughout the years, Kolink designed and manufactured many top-performing heat-sinks under various brand names that succeeded in international markets. An experienced R&D team and ultra-modern production plants in Taiwan ensure continuous progress, efficient manufacturing conditions and strict quality standards."
Fans
From this reviewer's perspective, Coolink isn't a brand to normally associated with top performance and/or quiet cooling. Their latest SWiF2 fans have been around since as early as July, yet we had not heard of them. Rather being over shadowed by some top name brands of the likes of Noctua, Sharkoon, Scythe, and many more. However, with regard to the latest SWiF2 fans we will be reviewing today, Noctua has personally handled their marketing and product – which to many readers' eyes can only be something of a great benefit we hope?

Company CEO Statement
" With more than a hundred thousand satisfied users, our Silent Whisper Fans have created a huge following among those looking for true high-end fans at a reasonable price", says Timothy Chu, Coolink CEO. "Today, we're thrilled to revive the series with new, further improved models as well as an exciting new colour scheme. Of course, the new SWiF2 family remains true to our vision of linking excellent quality with attractive pricing."
Featuring an all new 11-blade impeller design, the design goal for the SWiF2 120mm fan was to improve its airflow and airflow to noise ratio, making it suitable for a broad range of applications. Thanks to its unique blade design, the SWiF2 120mm improves upon its successful predecessor's airflow to noise ratio by up to 40% at low fan speeds.
Cooling
Cooling. Where do we start? If you're like this reviewer, fans & upgrading go very much hand in hand. It wouldn't be surprising to find that your avid hardware enthusiast would go through 20+ different kinds of fans, brands, types & sizes in 12 months. Why would we, as consumers, go through so many in what many feel as such a short period of time you may wonder? It may well have something to do with a lot of marketing, word of mouth, reviews and too much time on forums.
You can understand then it is a very hard task indeed from a company's perspective to sell products like fans to what would be considered an already controlled area by top branded companies. For instance, you as a reader and purchaser come to learn, know and love a brand such like Noctua from reading far too many reviews and listening to far too many 'fanboys'. Why would you swap your (expensive) fans out for something that boasts the same when you already know that (what you perceive) is already the 'best'? It's a hard decision to make and something all companies try to compete for – your mindset and values. Can we manipulate your views today with Coolink's new SWiF2 fans? Let's have a go.