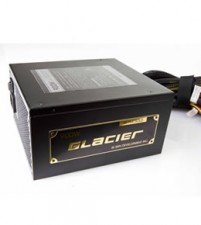 Looking to expand their power supply offerings beyond the popular 80+ Bronze certified commander series, In Win has released their new Glacier 900 Watt 80+ Gold certified unit. With the pending development and release of a new 80+ Platinum certification power supplies just around the corner, In Win seems content for now to offer an 80+ Gold certified PSU and not rush to market with 80+ Platinum units. Even with today's most demanding gaming and work station computers, an 80+ Gold rated power supply at the 900 watts the Glacier provides is more than adequate to meet the power needs required. Follow along as we take a quick test drive of the In Win Glacier 900 Watt PSU and see what it is made of!
About In Win
As an innovator and multiple red dot design winner, In-Win is committed to the PC gaming and PC enthusiast scene. In Win continues to provide PC gaming chassis' and high performance power supplies to meet the needs of the most demanding user.
Headquartered in Taoyuan, Taiwan, In Win also has locations in the USA, Russia and is represented within the EMEA countries.
In Win has become a leading, top-notch manufacturer of core technology in order to meet market and consumer needs and demands. Our company's management team has laid a strong foundation in terms of eight major elements: Innovation, Service, Speed, Value, Safety, Warmth, Faithfulness, and Diligence. These elements help In Win to remain a leader in the business realm and also help differentiate us from our competition.