Introduction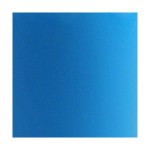 Water Cooling over the last couple of years, as any enthusiast will tell you, was in danger of becoming stagnant. Very few companies, if any, were truly innovating and the ones that were making changes, were only making minor changes at best. Essentially there were only three radiator companies manufacturing products world-wide. This being Black Ice (in the Philippines) Thermochill (in the United Kingdom) and finally the massive company in China that produces all the rest, such as the XSPC and Magicool products.
Of the second company we formally had many great products associated with; such as their fantastic PA series radiators and the EC6 range of fluids. However, in recent years we have heard almost nothing of the former-mentioned company and as a result there have been fewer recent outstanding innovations within this field.
Enter Mayhem's, formally known as 'Mayhems Dyes'. A British company with an agenda to change the face of the industry forever. They are a small but expanding company with some rather interesting ideas in regards to their products. Previously the aforementioned business introduced us to their 'Aurora' range of fluids that are designed for 'show' systems and showed us a different approach to the realm of water cooling. Just as we were getting used to this product we are knocked sideways again with another concept, this being a fluid for systems based on 'Pastel' colours. However, unlike the 'Aurora' range of fluids (which are designed to be in a system for six months at the most), the pastel range can be used for over a two years.
However the above Aurora' range (as mentioned by their literature) are not designed for performance based systems and this where the pastel and the X1 series of products comes into play.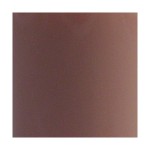 Company Background
On looking at the company's website, we note the lack of an 'About Us' section and in all fairness the site itself looks a little on the amateur  side. However we are not here to judge a website, but whether the products can live up to the standard that all cooling enthusiasts look for.
Water cooling gurus are a canny lot, and after some of the well-documented issues with some other alternative fluids; the latter mentioned enthusiasts can also be a 'jaded' bunch. Similar to how 'Overclockers Tech' feel about some models of chassis that are so-called 'Water Cooling Ready'
In 2009, when this review site was in its infancy, we 'took a look' rather than reviewed the 'Mayhems pre-mix liquids. In all honesty it was not a happy time as the pre-mix separated as the inhibitor failed to work and as such blocked our test CPU water block. However judging by all the press it looks like things have changed and with an open mind (though a small amount of trepidation) we decided to give Mayhem's fluids another go.